Excess concrete returning from job sites is recycled and used to form inter-locking blocks.
Blocks are often used for:
Retaining Walls, Containment Structures, Stabilization, and Landscaping.
Delivery available.
Equipment needed to unload.
Block tongs available for rent.
For block and delivery pricing please call 207-777-7100
or e-mail michelle@auburnconcrete.com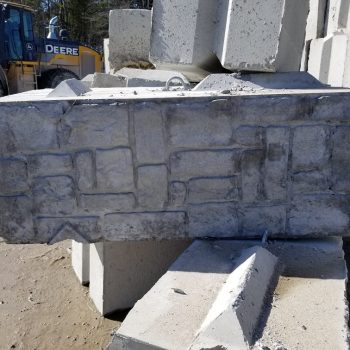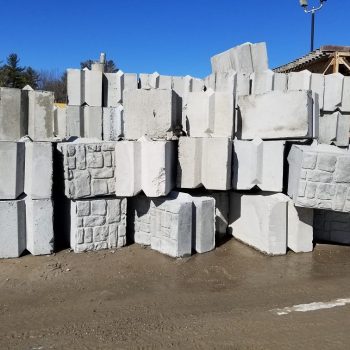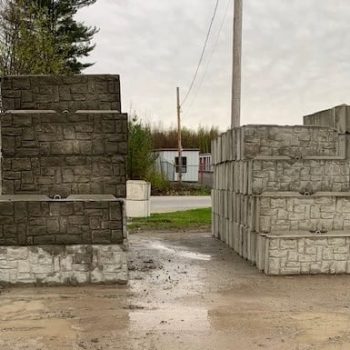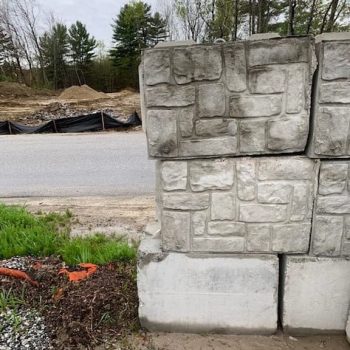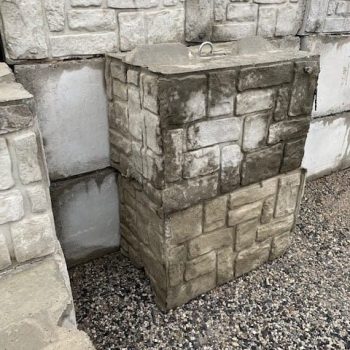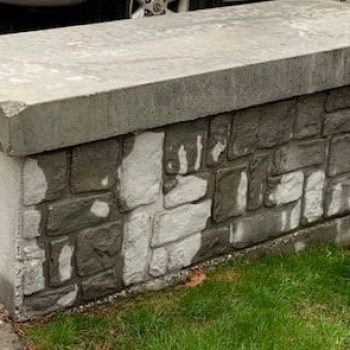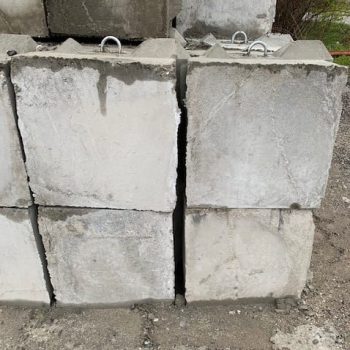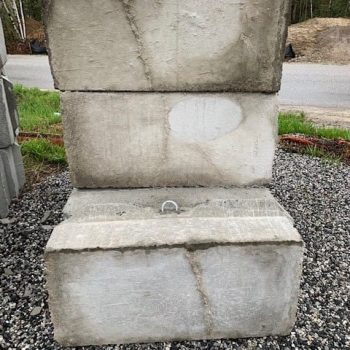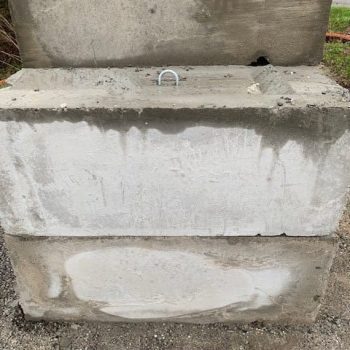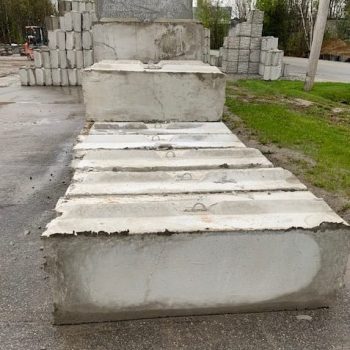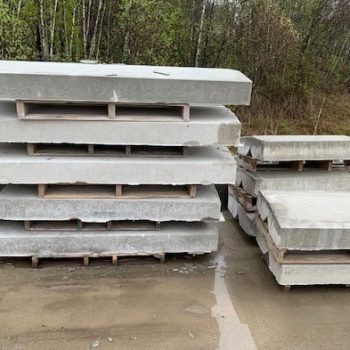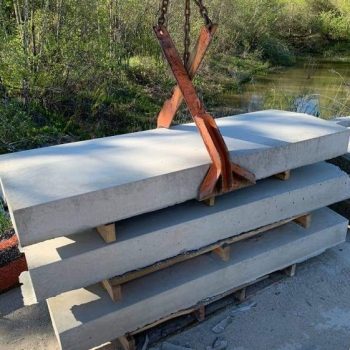 Standard Block sizes:
2'x2'x6' Approx. Wt. – 3800 lbs.

2'x2'x5' (Corner configuration) Approx. Wt. – 3200 lbs.

2'x2'x4' Approx. Wt. – 2550 lbs.

2'x2'x3' Approx. Wt. – 1900 lbs.

2'x2'x2' Approx. Wt. – 1275 lbs.
Decorative Stone-Faced Block sizes:
Located at our Auburn & Westbrook plants only
2'x2'x6'

2'x2'x3'

2'x2'x5' (Corner configuration)

2'x2'x2'