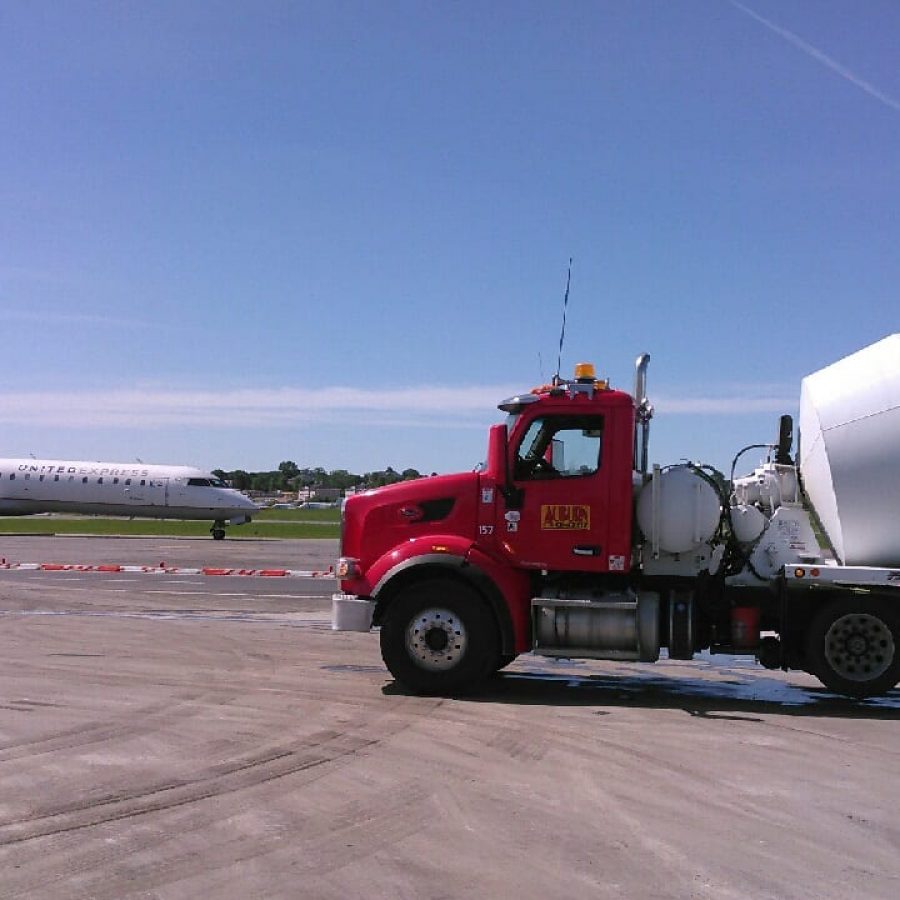 Auburn – 8 Goldthwaite Road
Westbrook – 93 Scott Drive
West Bath – 50 Arthur Reno Sr Road
Augusta – 2 Hard Rock Road
Topsham – 26 Meadow Road Ext
Damariscotta – 72 Biscay Road
Biddeford – 21 Cole Road
Transportation/Distribution
H.S. diploma or equivalent
Primarily responsible for your own safety and the safe operation of your assigned vehicle in the transportation of ready mixed concrete from a batch plant to customer job sites. Is also responsible for inspecting, servicing and cleaning the truck. Timely and accurate completion of necessary paperwork is expected. Must further be able to read driving maps and follow driving directions.
Complete daily vehicle inspections and reports (time sheets, miles, hours, etc) assuring that each vehicle is safe and well maintained. Understand and use Command Alkon- Track-it tablet located in each truck.
Deliver quality product using best practice guidelines outline in Driver's Manual (Includes mixing load, adding chemicals, etc)
Be able to estimate consistency in slump values
Notify the Dispatcher of job site information and conditions (i.e. delays, test results, etc)
Maintain the appearance of the mixer truck, both inside and out.
Load, unload and secure as needed
Maintain radio contact with dispatch for scheduling changes
Wash down truck to clean off excess concrete on truck and mixer before returning
Prepare, receive and provide appropriate documentation
Maintain the highest standard of safety and quality in all aspects of the job
Other duties as assigned by supervisor (including but not limited to general maintenance and yard work)
Current/valid Maine driver's license (CDL-Class B)

Satisfactory driving and criminal records
Must pass a pre-employment and random drug screen
Ability to speak, understand, read and write English
Minimum age of 18 years old and minimum 2 years driving experience or certificate from certified CDL program.
Competitive pay for the market served (Hourly with overtime paid after 40hrs)
Health Insurance – Affordable and flexible with ability to add dependents at your own cost
Accidental Life & STD, Dental & Vision insurance – Voluntary insurances available to full-time employees at their own cost
401(k) Savings Plan – Pre-tax savings plan features $1 for $1 company match up to 5%
Paid Holidays – 6 paid holidays each year; New Years, Memorial, 4th of July, Labor, Thanksgiving & Christmas
Paid Vacation – 80 hours Paid time off (accrued weekly) must be approved.
While this is just a summary of some of our benefits, details of these and others will be discussed with you if you are offered employment with Auburn Concrete, a benefit summary book will be provided to you.
A Concrete Mixer Truck Driver's primary responsibility is to safely transport ready mixed concrete from a batch plant to customer job sites. As part of that responsibility the driver must possess the ability to perform the following:
Climb ladder to check load (before adding water)
Climb step to fill water tank
Climb ladder to add admixtures; Calcium Chloride (50lb bags), Super (Approx 35lb pail), etc.
Attach extension chutes; lug three chutes each weighing approximately 35 lb to rear of truck to attach
Safely navigate "off road" job sites (residential foundations, commercial flatwork, etc) – particularly backing up
Fill waste concrete blocks with "waste" concrete without assistance or supervision
Strip and reset waste concrete block forms when time permits (waiting to get loaded in a.m.)
Grease trucks (training provided upon request)
Enter mixer drum (with supervision) to perform cleaning and/or maintenance
Fueling truck up every night (without exception)
Knowledge of roadways in Central, Coastal and Southern Maine with ability to take and understand directions
6:00am to 5:00pm Monday through Friday
6:00am to Noon Saturday (April through November)
You must be able to work flexible hours since customers routinely require product delivery before and after normal business hours.
"Saturday Schedules" will be provided in March each year establishing two Saturday teams and assigning a single team to each Saturday.
You are expected to work every other Saturday at a minimum. As was previously mentioned it is important to understand it may be necessary to call in all drivers on a particularly busy Saturday.